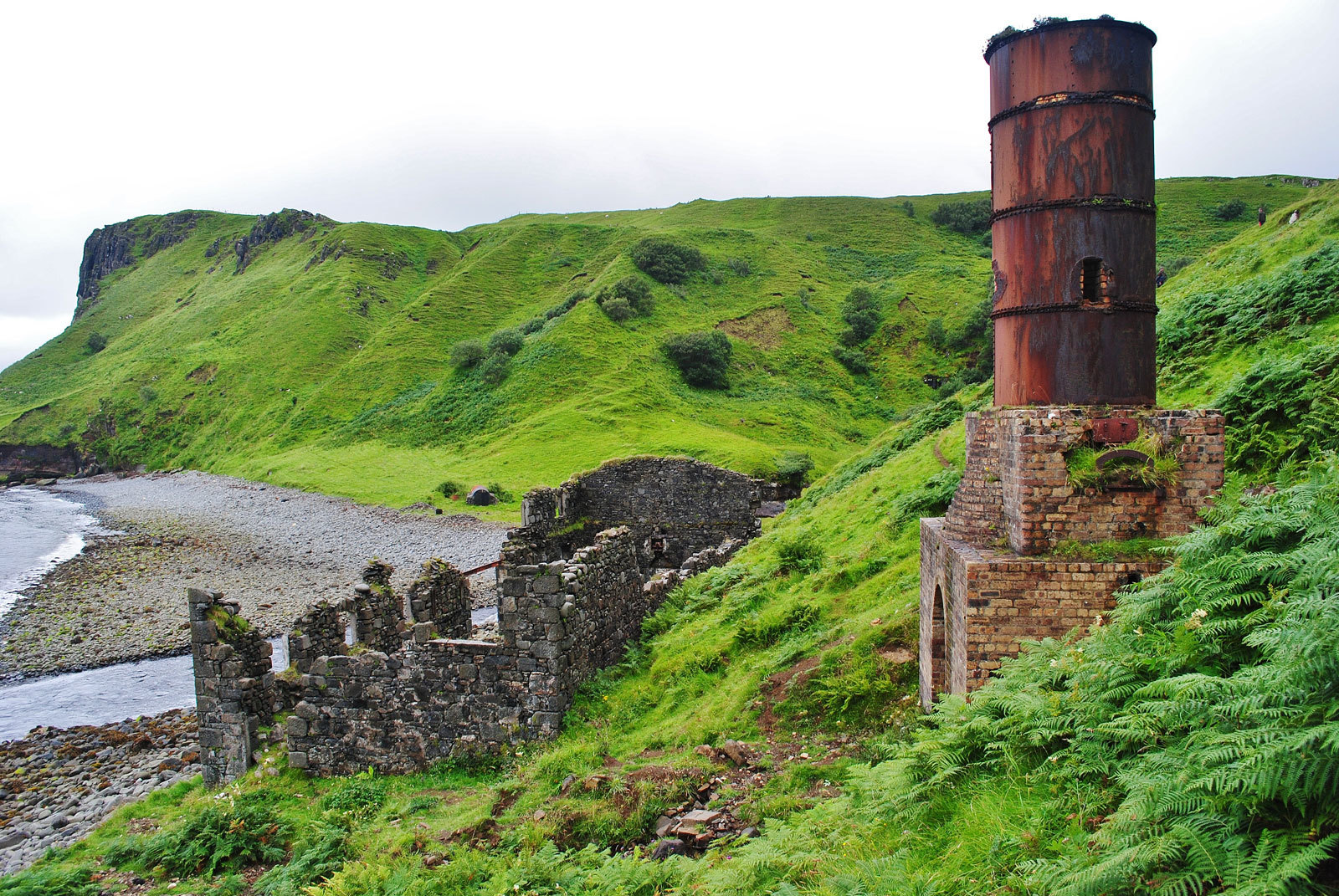 An Leth-allt
Take time to explore from here. You can park here and walk out to Loch Cuithir which is 10km return. From this walk, you can see an abandoned village and much of the disused railway that connected an important industry to the shore.
Loch Cuithir itself is a great place to spend time. You can also take a longer walk to Rubha nam Bràithrean from here.
Only a short walk from where you park your car you can also see the remains of a factory and salmon bothy at the mouth of the Lealt river. It is best to only go to the viewpoint as the route down is very dangerous and there have been unfortunate accidents on the path in recent years.

Between 1900 and 1960, local people worked here digging and drying a white powder called diatomite – known locally in Gaelic as cailc (chalk).
The diatomite industry had its ups and downs – Staffin had two diatomite works sometimes employing up to 60 people.
Walk inland past the old township of Lealt to Loch Cuithir where the diatomite was found. Look for remains of the railway line which brought the diatomite to the sea.
By the shore you can see where diatomite was treated before being shipped away.
Bhathar a' dèanamh obair na cailce ann an dà àite air an Taobh Sear. Bhiodh iad a' buinnig a' chailc bho làraich a loch. Dhèanadh iad seo aig Loch Cuithir agus aig An Amach air cul-chinn na Dìge, mu 7 mìle tuath air an seo.
Our Partners